Gundam has been around for 40 years. Starting in 1979, the franchise has spanned multiple series, which has stimulated the creation of hundreds of Gunpla model kits. There are over 30 different Gundam series and films available currently. With so many, it is easy to miss a series. Let's take a look at some Gundam series that should be on your radar to watch.
We will start with our honorable mentions, most of which are widely known. You definitely should watch them, but because of their overall popularity they do not need any help when it comes to recognition. They are: Gundam Wing, Gundam 00, G Gundam, Iron Blooded Orphans, and the Build Fighters/Divers series.
Now comes our list of the top 5 Gundam Series you don't want to miss:
Back in the good old days of afternoon cartoons, 08th MS Team was a series that aired on Cartoon Networks Toonami programming. It aired not long after the hit-series Gundam Wing. Many fans, including us love what this series brings to the table.
It has action, romance, but most importantly, great characters. The series is only 12 episodes, short compared to other series in the Gundam franchise, but each episode is well worth the watch.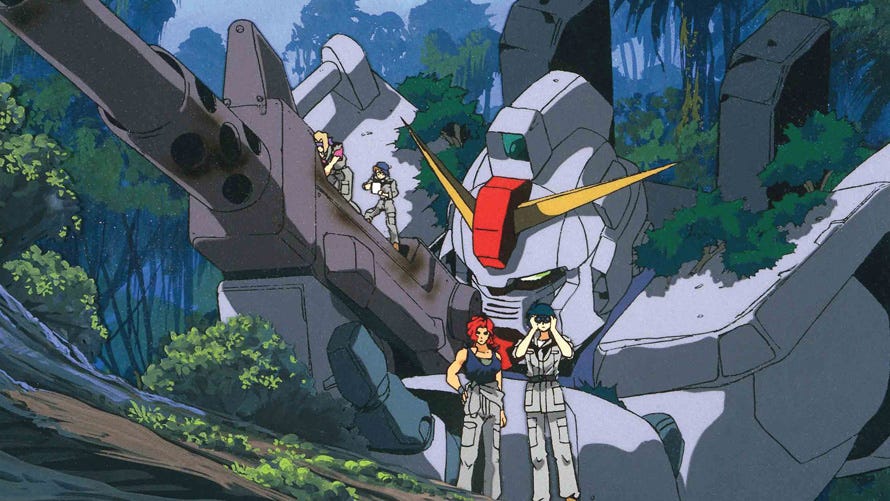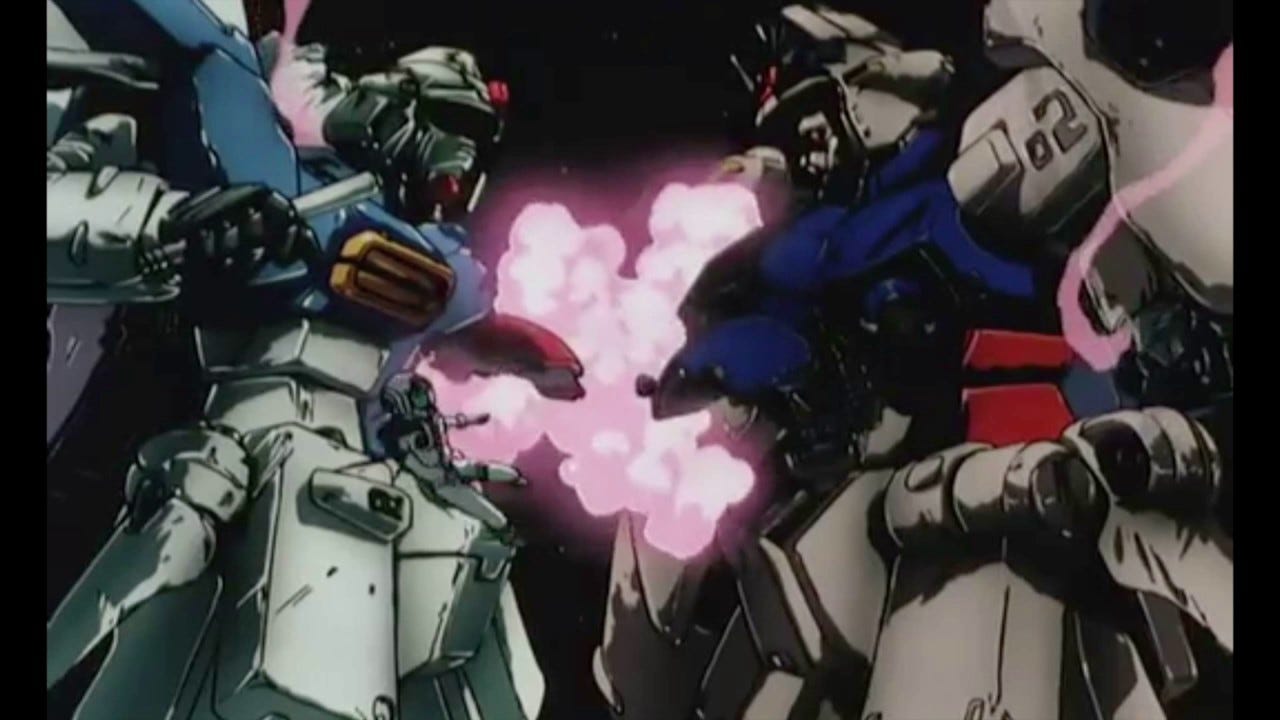 Mobile Suit Gundam 0083: Stardust Memory is a Gundam series that serves as a prequel to another series on our list. Stardust Memory has such notable Gundam's as: RX-78GP01 Gundam "Zephyranthes" and the massive RX-78GP03 "Dendrobium." The series is only 13 episodes, so just like 08th MS Team, the series does not feel long. If you're into Gundam lore, 0083 Stardust Memory rewards the viewer by filling in gaps between Mobile Suit Gundam and Zeta Gundam.
#3 Mobile Suit Gundam Thunderbolt
Gundam truly reminds you that even though the mobile suit fights look cool, realistically it is a scary situation to be in, and that "War is Hell". Gundam Thunderbolt exemplifies this concept with scenes of soldiers being picked off by a sniper to harrowing experiences. The incorporation of jazz music adds a bit of levity to already intense situations, which make an already interesting series even better. The animation itself is top-notch and has a modern look. This is because the series was aired between 2015-2017, which makes this one of the most current on our list. Even though the series was aired within a 2-year span, there are only 8 episodes, because it was broken down into two 4-episode seasons, which make Gundam Thunderbolt an easy watch.
Gundam series have always had an interesting mixture of politics, war, and romance, but they use all those aspects to tell a great narrative. Turn "A" is a loveable story with great upbeat moments. The 19th century setting mixed with futuristic mechs allow Turn "A" to be a unique and one-of-a-kind entry into the franchise. The animation itself is beautiful and overall gives life into the characters and narrative; you will not even realize the series is 50 episodes. Turn "A" is a series you should add to your checklist of things to watch.
#1 Mobile Suit Zeta Gundam
Mobile Suit Zeta Gundam is the sequel to Mobile Suit Gundam, which makes our previous series, 0083 Stardust Memory, the bridge between both series. Many well-known Mobile Suit units first appeared in this series such as: Dijeh, Hyaku Shiki, Rick Dias, The O, and the titular Zeta Gundam. This series has a whopping 50 episodes, so you will have to sit a bit longer to finish the series. With that said, Mobile Suit Zeta Gundam is highly regarded by many fans as one of the best made in the franchise.
That's it for our top 5 Gundam series to watch. If you have seen any of them, please leave a comment and let us know how you felt about the series. And if you haven't, start watching! Let us know what you think!
Follow us @BluefinBrands on Facebook, Instagram, and Twitter for the latest announcements, news, and giveaways.