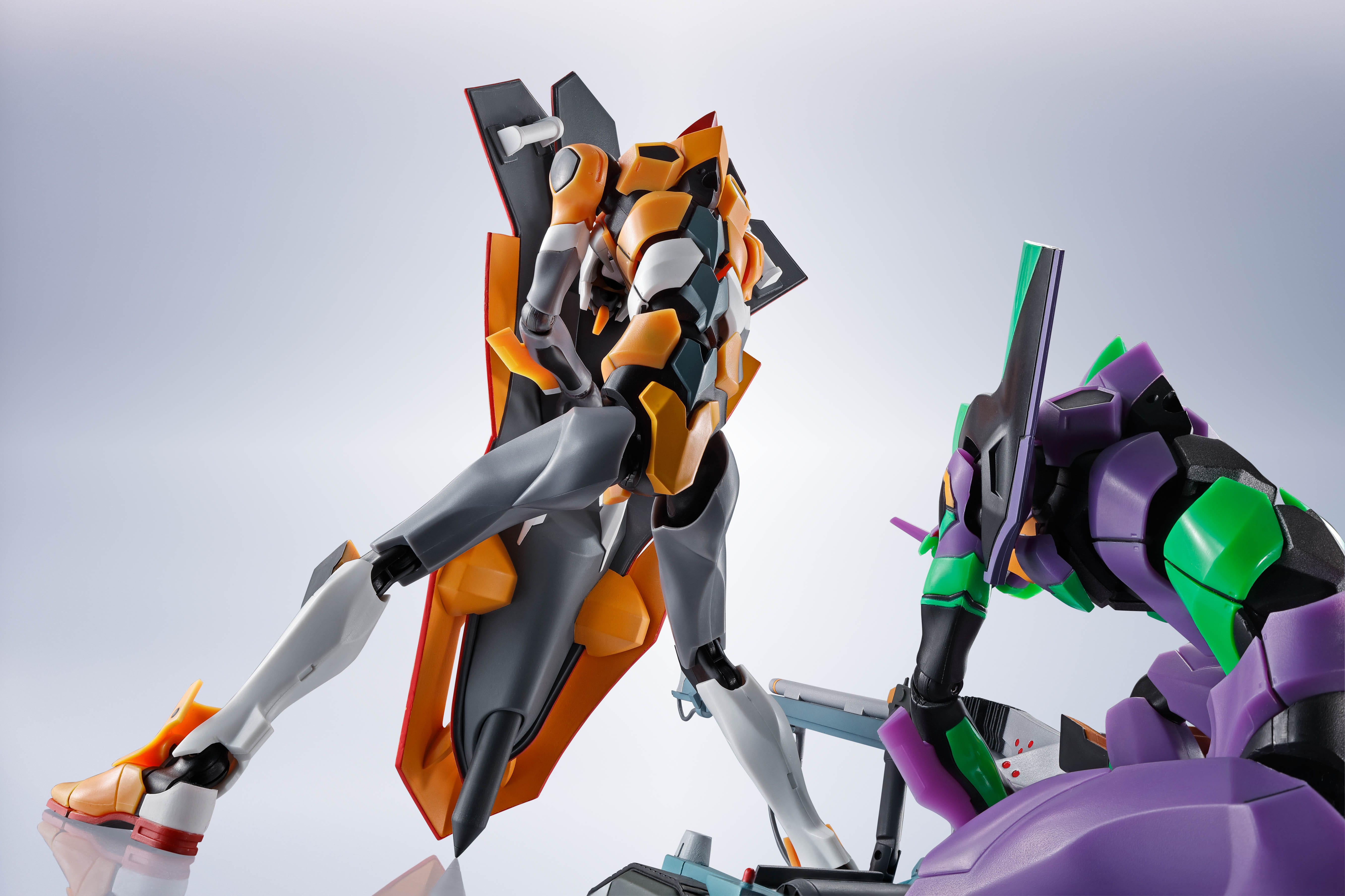 It has been a big year for Evangelion. Throughout the year a variety of new products released, and a new film releasing early 2021. Like any fan, seeing product release for a franchise or series you enjoy is amazing; you want to support it, and see it grow, or in some cases, just wish for more product release. Let's take a look at the different kinds of Evangelion items that have released by Bandai over the year, and then take a quick look at upcoming items in the near future.
Evangelion hobby model kits have been around since the late 90s and early 2000's. They featured many of the units seen in the anime. Reproduction of these kits would happen every now-and-then, with a new version of the kits released in 2010, but it would not be until early 2020 that we would see new Evangelion kits be featured in Bandai Hobby's Real Grade line.
Real Grade hobby kits are 1/144 scale, and are highly articulated kits, that feature the details found in Master Grade kits, but in the scale of High Grade kits.
Available EVA RG kits are Unit-00 and Unit-01, with Unit-02 and Unit-08 releasing soon.
If you aren't so much a model kit builder, Bandai Spirits has released several Evangelion collectibles over the years. First is the Robot Spirits line; these figures are made of plastic and are highly poseable figures that can let you re-create scenes from the films or series. Robot Spirit figures are roughly about 6.6-inches tall and come with a plethora of accessories.
Next up are smaller collectible figures featuring the EVA units, and that is the NXEDGE Style line. These figures are about 4-inches tall, articulate, and include a variety of accessories and a stand to hold up the figure. Whether you're looking for something large or small, there are several choices to pick from when it comes to EVA units.
Most products we have mentioned earlier feature mainly the EVA units, but none of the characters themselves, like Rei, Asuka, or Shinji. Well, Bandai Spirits Figuarts Mini line covers all that. The Figuarts Mini line are adorable "chibi-like" versions of popular characters from a variety of anime series. They stand at about 3.5-inches tall, have limited articulation, and include a stand. Available Evangelion Figuarts Mini characters are Rei, Asuka, Mari, Shinji, and Nagisa.
If you aren't looking for mini versions of Eva characters, then the Ichibansho line is perfect. These 8.6-inch statues are elegantly sculpted and meticulously crafted, and features characters such as Rei, Asuka, or Mari in various poses, with new Ichibansho statues available now for pre-order.
Coming soon is the all-new figure line from Tamashii Nations called DYNACTION. The first figure to be featured in this line is EVA Test Type-01 and stands at an whopping 15-inches tall. This large articulated figure allows for even more detail that is not possible with smaller scale figures. (Example image right: DYNACTION vs ROBOT Spirit height comparison )
Evangelion not only has model kits, and collectible figures, BUT you can even find Shokugan related products from them such as the Primostyle set.
Shokugan are inexpensive, high quality, limited release trading figures and collectibles. Starting life more than 30 years ago on candy shelves in Japanese supermarkets, Shokugan have since grown and evolved passed candy and into collectibles for any age group found in hobby and collectible shops all over the world. There is something for everyone, such as figures, art boards, and model kits. Each unique release is only available for a limited time so each series becomes highly collectible and sought after.
Fun Fact: The name SHOKUGAN comes from the Japanese word "SHOKU" = Food and "GAN" = Toy (in reference to its origins in Japanese supermarkets). Our Shokugan no longer contain candy.
These EVA Primostyle 2-inch tall figures feature the cast of Evangelion series in a "chibi-fied" style. Each come with a base and are perfect for collecting.
Releasing early 2021 is the newest Evangelion Shokugan product - EVA Frame 01. These highly-articulated figures feature Unit-01, Unit-02, and Unit-00. Included in the set are endoskeleton frames and the armor for each EVA Unit. More info coming soon.
There you have it, all the amazing Evangelion items released throughout the year and what's to come in the near future. We are very excited to see such a classic anime grow, but even more excited to be releasing such items to the fans.
If you're interested in any of the product featured in the article, please check your preferred retailer for availability.
When it comes to a series or franchise, what do you look for in products? Figures of your favorite character or anything related to the series? Let us know in the comment section below.
Follow us at @Bluefinbrands on Facebook, Instagram, and Twitter for the latest announcements, news, and giveaways.